Hypactive News - Korede Bello starts 2021 with 'Real Man'.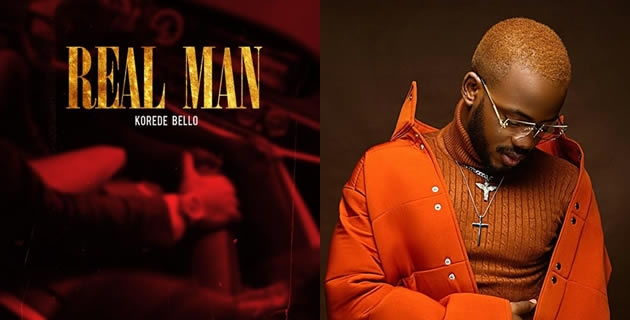 Korede Bello starts 2021 with 'Real Man', a lovely record produced by Ozedikus.
The Ladies Man, Korede Bello is back with another smash tune titled "Real Man" which is to set off the new year, after having a successful 2020.

Nigerian pop star, Korede Bello is an award winning musician popularly known for dropping monster hits like 'Godwin', 'Romantic', 'Do Like That', 'Work It' and 'MR Vendor'. In 2020 he stepped up his music game with the release of the hit songs; 'Sun Momi' & 'Mi Casa Su Casa', lead single; 'Morire' and The 'Table For Two' EP.

The new record; 'Real Man' which was produced by Ozedikus, teases the refreshing new side of Korede as he starts off by slowly serenading his woman with rich lyrics mixed with Slangs and fully blows to a steamy Afrobeat affair which is sure to have people slowly moving their body to the sound in a trance of beautiful lyrics and genre-bridging sounds.


Back to news reel.